Hey guys! I'm super excited about this new one of a kind product that we are releasing tomorrow, Monday, June 5th. For the 1st time ever, we have taken our 2 day Outlaw Barbell Weightlifting course and wrapped it up into a 90 minute video accompanied with an 80 page E-book for $99! We've also thrown in 3 full Weightlifting templates to add even more value!
The video and E-book cover everything that is in our $300 Outlaw course IN ADDITION, specific mobility drills for the Snatch, Clean and Jerk done by expert DPT Zach Long.
If you've never had the opportunity to attend an Outlaw course or find that the knowledge fades over time here is your opportunity to own and have all the material you need that you can refer back to at anytime!
This week is the only week you can get the Video and E-book for $99. After this week the price will jump up the $130 so be sure to jump on it now!
We spent over 6 months perfecting this product and I know you guys will thoroughly enjoy it and will get a ton of use out of it.
Get your E-book and Video Seminar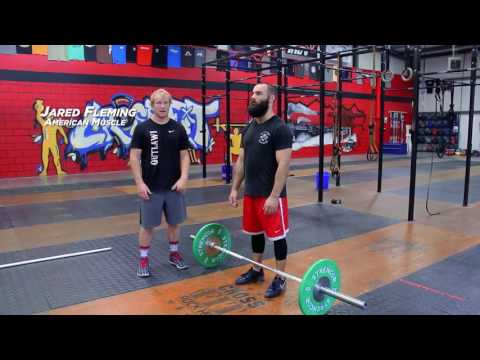 Please email me at theamericanlifter@gmail.com if you have any questions regarding the E-book and video seminar.